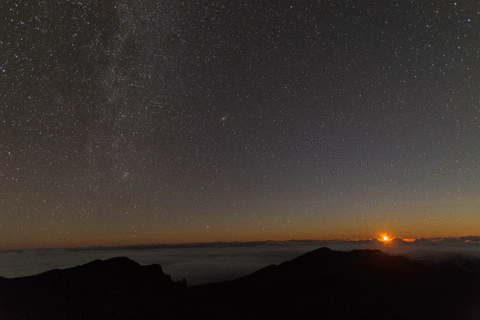 It's not very often that a soap opera can portray a message that actually strikes a chord with me but lately Coronation Street has just done that. I think most of us have seen the recent episodes where Shayne Wards character Aidan took his own life. Coronation street didn't show the suicide but showed the aftermath and the devastation it leaves behind. It hit me like a tonne of bricks. You never know how someone feels and what drives someone to feel theres no way out.
So recently I took part in this years Darkness into Light. I didn't raise a huge amount for Pieta House but every Euro helps these amazing people and this wonderful cause. I was lucky, my dad at the very last minute decided to join me and signed up and we took part. Many words come to mind when I look back at those 60 minutes. One word that would describe how I felt was emotional. It was a very emotional moment and one that will stick with me forever.
I travelled to Tralee in Kerry to take part and there was over 4000 people who took part in the walk. I was speaking to someone who advised that they saw an increase of people signing up after the Coronation Street storyline aired. That storyline stuck a chord with so many people. And it was clear to see as people from all walks of life turned up.
There were people with sight impairments, hearing impairments , people in wheelchairs, young and old. In fact the amount of young people who took part completely astonished me and it goes to show that sometimes teenagers are getting a hard time being labelled as trouble makers.
We all know someone who has been affected by suicide. It's not pretty, it's confusing, it's deeply upsetting as the loved ones who are left behind always feel they missed something, they could have stopped something. In fact in 2015 alone 451 people in Ireland passed due to suicide. If this was a heart condition, some form of Cancer, people would be raising funds all day everyday. But because it's not there is such a lack of support. THANK GOD for Pieta house and the work they do. They are there to talk, to listen and to understand. These people do not get the thanks they deserve, and the most amazing thing is they don't want thanks, they just want to help.
While walking, the organisers had a little in memory of friends and family who had taken their own life. And one thing was very clear to see. Suicide doesn't have a type of person it takes. It doesn't affect just the young, it doesn't affect just Men. No one is safe and it can happen at anytime. A person who is suicidal is not born Suicidal. They don't wake up one morning and think lets try this. Its something that can happen to anyone at anytime.
Talking to someone can be the thing that saves a life. I have never felt suicidal, but I have suffered from depression and I thought I could handle it. It was an intervention from my friends who made me go to the doctor and then in turn talk to a counsellor. Talking to someone helped me and I could feel the relief after my first session. I remember walking into the room with the weight of an elephant on my shoulders. When I finished my first session I felt that weight lift a little and for the first time in a while I popped in my headphones and walked down the street and my head was a little higher than it used to be. I will never forget that feeling.
So please if you're feeling low talk to someone, a friend, a family member or even a stranger. Don't bottle things up, don't let it take you.
I know I have go on a bit with this blog but it's such an important cause and means so much to me.
Thank you for listening .