Sun, Sea, Puffins but no Luke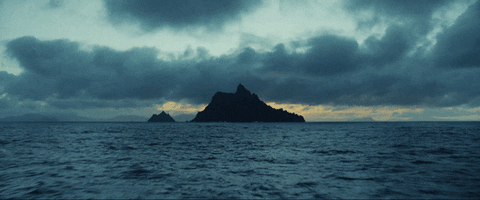 We are all guilty of not appreciating what is on our doorstep. I'm extremely guilty of it. I have lived in Ireland for the past 27 years and I have not experienced some of the amazing sights this beautiful country has to offer. I have never been to Galway, never been to the Cliffs of Moher and up until Friday I had never been to Portmagee and experienced the Skelligs.
This weekend was a very special one. It was a weekend where great friends got together and all experienced one of the worlds greatest sights. Firstly I must say a huge thanks to Shirley who managed to organise this amazing weekend and without her, it would not have been possible.
Friday evening 5 friends headed from Cork to the small fishing village of Portmagee located on the Ring of Kerry. We all checked into a beautiful BnB called The Moorings. This place is like a Failte Ireland advert. The scenery was breathtaking. Its also fairly isolated so you could easily immerse yourself into life there. The BnB was beautiful the Local Bar had mighty craic going on and the company was second to none. After our catch up and chats, we all headed to bed early, excited about what we were going to see the following day.
Saturday morning arrived and I will be honest I had one too many the night before so I was a little groggy. But after a shower and a filling Full Irish breakfast I was ready to go. We boarded our boat the "Lady Clare" and began our 8-mile trip out into the Atlantic Ocean, our destination, Skellig Michael. The home to Monks, Puffins and Luke Skywalker.
As we left the bay the clouds started to disappear and the Sun began to shine. The Skelligs came into sight on the horizon and they look like an alien spaceship that has crash-landed in the Ocean. To think thousands of years ago Monks used to row out to these islands and live there. The Skelligs are made up of two islands. One is home to over 50,000 birds and the second home to the Monks. One thing to remember is that when you are sailing around the smallest island, DONT LOOK UP. With over 50,000 birds flying you are bound to get lamped with some bird droppings. But if you're lucky or unlucky enough to get caught, do the lotto, It's good luck.
Onto the island and it's like something from Jurassic Park, just without the dinosaurs. Loads of birds and beautiful views. Make sure though you come prepared, the island has no toilets, no shops, no handrails and loads and loads of steep steps. But it's a memory you will never forget. The noises, the views, the old monastery are all wonderful and you can easily see why Disney chose Skellig Michael to be the new home of Luke Skywalker. The history is so deep and engraved into all the rocks and cliffs and steps of the island.
Most importantly the friendship between 5 people got stronger. We all work for the same company but hardly see each other. I came away from yesterday with fantastic memories of Skellig Michael, but I also came away with an amazing friendship that just gets stronger and stronger all the time.