It's the most colourful time of the year!!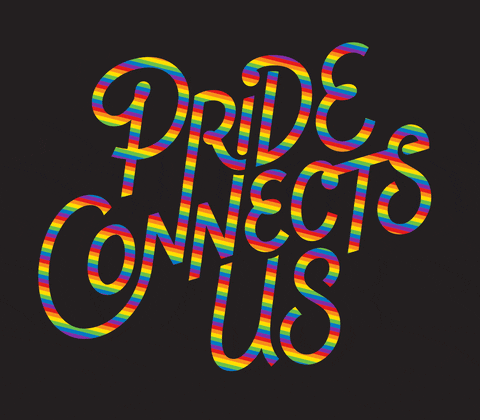 Welcome back it's great to see you again. You must be thinking what's with all the blogs lately. Yes my blogs are like buses, you wait an age for one and the loads all come at the same time. For my blog this week I thought I would move away from fitness and from my lack of a social and love life and move onto something more Cork related. After all this is LifeinCork.
Well obviously it's still going to be a little bit about me, sure it's my blog lol. But as many of you may be aware last month was Pride month, and a very special one this year as it marked 50 years since the Stonewall riots which basically started the LGBTQ revolution and that's why we celebrate Pride today.
So 50 years ago in the US and many other countries around the globe, being gay was illegal. Something our generation could not even fathom today. But back then it was a very different story. Ireland decriminalised Homosexuality in 1993 YES 1993 thats 26 years ago only. Imagine back then not being able to hold the hand of the person you love for fear of being arrested. It's a crazy concept, however for many people living in todays Ireland they were the ones who fought to give us our freedoms and made people listen to them. Without these hero's Ireland would be a very different place today for the LGBTQ community.
And yes these Men and Women are hero's and will always be hero's.
Which brings me to Cork and our Pride celebrations. Pride in Cork takes place over the week leading up to the August Bank Holiday. With the big Pride Parade on the Sunday of the Bank Holiday. This is probably my favourite time of the year and I make sure I get involved with the celebrations. (Now getting involved usually involves me falling out of a bar fully of pride lol and drink.) But no with the company I work for we get involved and we march through the streets of Cork city on the day of the Parade.
It's such an amazing atmosphere, everyone walk of life gets involved and it really shows that Love is Love and that Love shouldn't be discriminated against due to race, or sexual orientation or religion. The is a great party mood in the centre of Cork. Music is playing, the streets are a sea of colour. It really is a sight to be seen. So many people from all over the world come to cork to take part in the festivities.
But Pride week in Cork actually begins a whole week prior to the Parade. There are so many events taking place all over the city throughout the week. These range from gatherings, to cinema nights in Fitzgerald park. There is a family day too that takes place over the week. It really is suited to everyone. The bars and restaurants take part with some LGBTQ+ friendly bars embracing the Pride spirit and splashing the rainbow colours all over their premises.
For me though what I love about Pride is the meeting up with old friends, seeing people I haven't seen in years. Pride is really the only time I really go out on the scene. As you know from previous blogs, going out on the scene is something I'm working on and hopefully will be more social in time to come.
Then there is the hope that surrounds Pride. So many people have a lot of hope and its very clear at Pride. Hope that you meet someone new, hope that the love you have flourishes, hope that one day everyone everywhere will be accepted and the world will not judge you based on your sexual orientation.
"Hope is a good thing. Maybe even the best of things and good things never die."
So as we celebrate 50 years since the Stonewall riots, Cork is preparing to make this years Pride festivities the best yet. Make sure you join us over the week starting 27th of July to the 4th of August! And make sure to bring your pride and colours with you!
Click here to view the Cork Pride website for listings of all this years activities
Cork Pride Festival
Here are some photos I have taken over the years of the Cork Pride Parade.